Indigo Painting Company has a long track record of delighted customers. Please ask for our list of references from satisfied customers.
Testimonials from Clients

Thanks for the great work!
Jerry S., Bainbridge Island WA

I called Bruce Carter, he came over, and in a short space of time had a reasonable estimate for repainting my home, color-matching to the original paint.
Bruce then carefully verified the wood siding was not too damp (crucial in the Northwest), noted where there was need for minor caulking, repairs and prep-work, and made good suggestions concerning trim and finish work, and various options in paint types and quality.
I was very impressed with both his professional knowledge, his color sense, and his personable nature.
Bruce's crew was professional, fast, and careful around landscaping, finishing the job beautifully in a couple days.
Bruce Carter is fantastic! A great company—five stars! I recommend Indigo Painting to anyone with painting needs, interior or exterior."
K. D. Kragen, KaveDragen Ink LLC, kavedragenink.com

I hired Indigo Painting for a complete interior residential paint job. Initially, Bruce Carter came over with a colleague to bid the job. They were very detailed and asked great questions about what we were hoping for, and what to do with specific "tricky" spaces. They bid just over another painter we had come out, but when asked, lowered their price a small amount to get the job.
They were able to start a few days before they said they could (which was great for me!) and finished before they said they would be done!
The work was wonderful. Everything we asked for. Because we weren't physically there during the painting, we were happy to have a few phone calls asking about a few details (door stops, holes from curtain rods, etc). It was clear throughout that they wanted to do a great professional job, not just rush through it.
After they finished painting, there were a few places that I wanted a touch up job done, and Bruce was happy to do so for a small additional cost.
Alex W., Seattle WA, December 8, 2014 via Yelp, 5 out of 5 stars

Indigo Painting is a great source for painting. They are professional and extremely knowledgeable about paint, colors, and house needs. More than a paint company, Indigo truly provides a service about paint, dry wall, and what you really need. All who used them are happy with the result. The painters are honest, neat, and efficient. I will continue to recommend them
Karen K., Bainbridge Island WA, December 2, 2014 via Yelp, 4 out of 5 stars

I've used Indigo Painting now for the past several years as we have been upgrading our house. The quality of their work is first-rate and their knowledge of the business is unsurpassed. I used to think I could do painting myself but once I tried Indigo Painting, I'll never do any painting myself again! They are professional, pay close attention to details, and very fair on price. You won't regret choosing Indigo Painting – simply the best painters around!/p>
Stephen K., Bainbridge Island WA, November 30, 2014 via Yelp, 5 out of 5 stars
Testimonial from Another Professional

As a color consultant, I have known Bruce Carter of Indigo Painting for nearly 15 years. I have recommended him to my clients many times and have seen the finished results of numerous projects of all kinds. I know Indigo painters to be courteous, respectful of the homeowners' property, highly skilled, knowledgeable about products, and dependable. I will continue to recommend them.
Mary Jane R., Bainbridge Island, WA, December 8, 2014 via Yelp, 5 out of 5 stars
Certifications & Endorsements
Endorsed by Winslow & Peninsula Paint Companies
Recommended on IslandMoms
Benjamin Moore Certified Stain Contractor
State Certified Lead Renovator
LEED Certified by the US Green Building Council
EnviroStars certified
Member Bainbridge Island Chamber of Commerce
Licensed, bonded and insured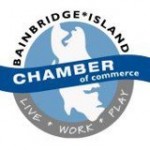 Indigo Painting Company is committed to good service and quality. Your satisfaction is our main priority.