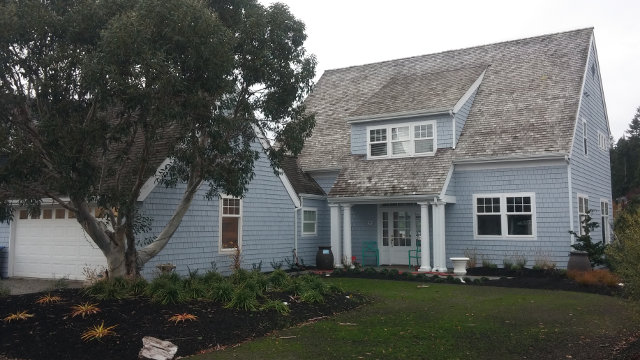 Painting the exterior of your home renews its appearance and protects your largest investment.  It's one of the most important maintenance projects you can do to care for your home.
You'll get the job done right with Indigo Painting, protecting and improving homes for 13 years on Bainbridge Island and in Poulsbo and Kingston, Washington.
Your house, studio, garage, shed or deck will look new again. We know how to protect exterior surfaces with long lasting, high quality finishes that hold up in our Pacific Northwest climate.
Experienced Exterior Painting and Staining
Decks, trim, doors, window and whole-house painting, Indigo Painting Company has experience with all types of exterior surfaces and materials. We use quality materials for results that last.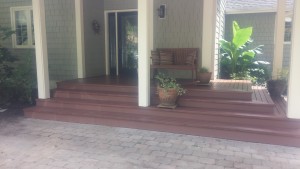 Thorough Preparation and Repair
Your paint project starts with proper preparation. Prep is a key step in getting a paint job that lasts. Washing, scraping, priming and caulking all surfaces correctly readies them so the new paint will adhere, giving you long lasting results.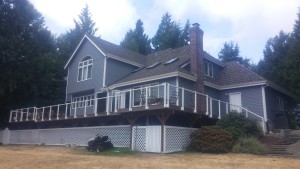 Detailed Estimate
Indigo Painting Company will meet with you to find out what you are looking for and to determine the best way to deliver these results.  You will receive a detailed, written estimate for your painting project.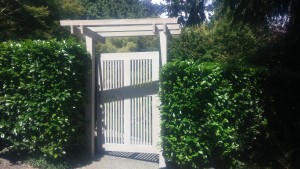 Certifications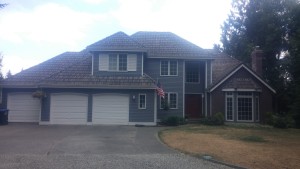 Licensed, Bonded & Insured